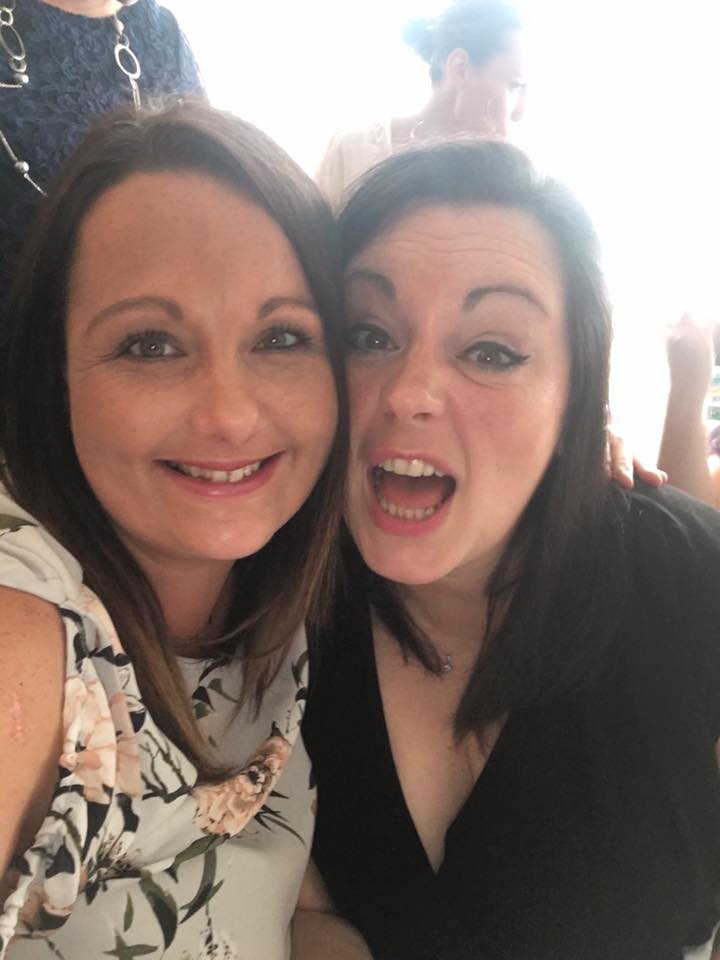 I had such a good time at Ladies day, yes they DID let me in!
So I basically spent my day on Saturday drinking copious amounts of prosecco, speaking nonsense, eating cake and ruining every single selfie I took part in!  
The event was to raise funds for our local additional needs school, we have loads of friends who go to this school so we know how special it is.  The ladies did a fantastic job organising the day and really did the school proud.  The tables were beautiful and laden with prosecco, we each had a goody bag brimming with loot (skincare products, Edinburgh gin, chocolate - all the good stuff!)  They had a brilliant 'pimp your prosecco' bar as well as a photo booth which was never empty!   Everywhere you looked there were lovely extra touches and treats.  
Everyone enjoyed their day away from children and I think my bestie had a super birthday despite the fact that she had to be my bathroom buddy (all in one jumpsuit).
OH and there was an epic raffle.  Probably over 100 prizes and not a single crappy one!  We are talking bottles of Tattinger, designer toiletries galore and a Michael Kors bag.  I won 2 prizes, utterly delighted with my Whisky shop (who sell gin) and local Butcher vouchers  (not ideal for a vegetarian but the rest of the crew eat meat so it will be put to good use).
I was chauffeured home by friends and fed pizza by my husband.  The kids and he had a great day together.  So in my hazy state I got into my pjs and sniggered and snuggled my way to bed time.  
Its been a long time since I have been 'day drunk' I forgot how much fun it was!