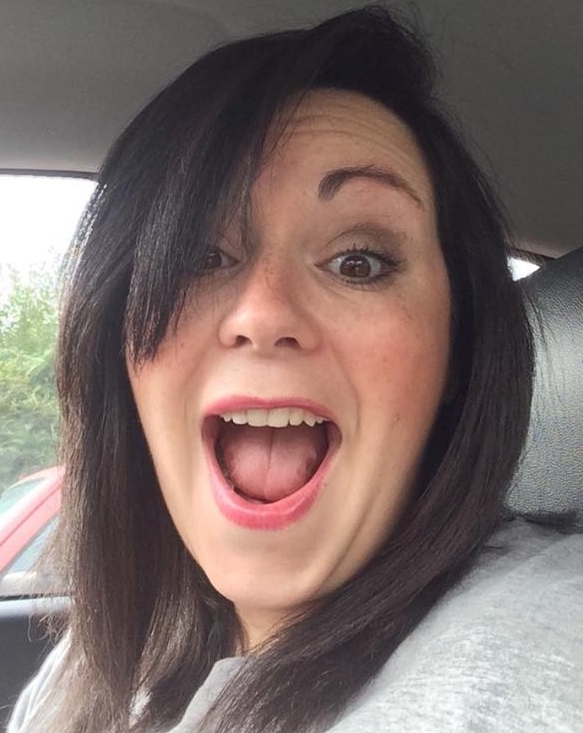 Bye kids!
As a parent, is there anything more exciting than an official weekend off?  So much prep is required but the feeling of freedom fills me with elation (as you may be able to tell from this photo).  
Kids activities and food sorted,  grandparents briefed, care for animals arranged, gin and jammies packed and off I skip!
A care free and sometimes even silent drive down the road followed with a wee lunch stop before stocking up on food and Beveridge supplies.  Not a yogurt pouch or carton of oat milk in sight!  
Originally when this trip was planned I was told, 'proper break no cooking allowed'.  Most people who know know that I actually LOVE cooking, especially leisurely holiday cooking.  So when shopping I was quite chuffed to hear the instruction 'get tatties bravas ingredients' and I did as I was told.  
After arriving at this stunning house I was even more delighted because if I hadn't been allowed to cook in this kitchen I would have been a bit sad.   
                                        I may not be great at a serious selfie but I'm alright at making a picnic!
 We loved my fancy citrus gin served with orange peel but once it was done (yup we drank it all) we were totally happy to move on to good old Bombay Sapphire and lime to see us through.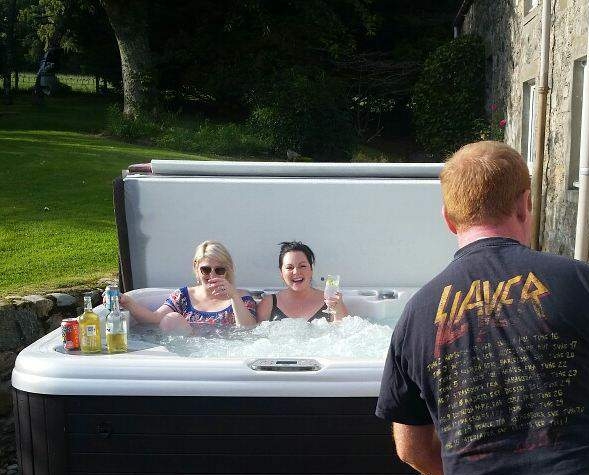 Long lies, beautiful scenery, hot and uninterrupted morning coffee outside, tasty treats, lots of gin, relaxed days full of laughter and to top it all off - a bloody HOT TUB!  Yes, I may have spent way longer than everyone else in there and had a wee snooze while I was at it (not recommended) but wow it felt amazing!  
I do feel absolutely refreshed and rested, I also feel grateful beyond words to have such a lovely, understanding and thoughtful mum chum who made this happen.  We all need a break and something to look forward to and this weekend was just perfect.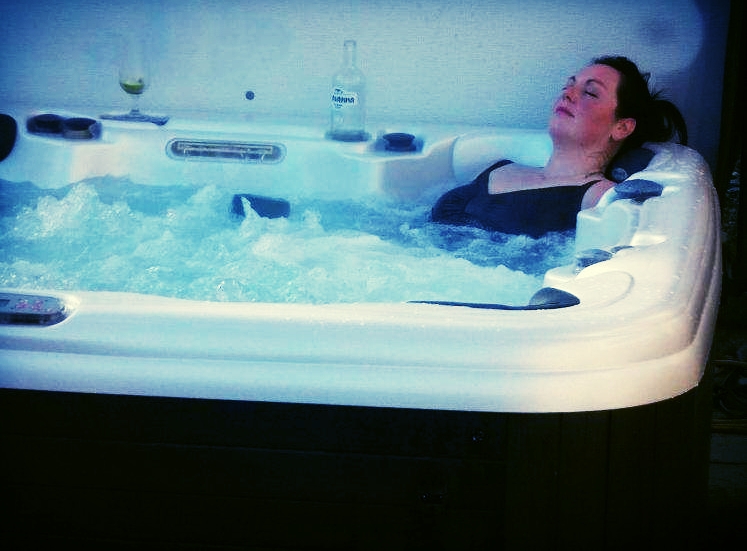 Anyone willing to take a guess at our main topic of conversation during this magical child free break?  
Our amazing kids and how much we love them of course!  The funny things they do and activities we want to arrange for them.  
Its always the same, despite being utterly exhausting, the best thing about any parent's child free time is always the reunion!