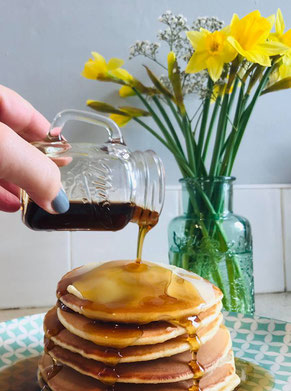 I feel like I have been making these loads lately so time to share our favourite recipe.
Bannocks are what we call Scotch pancakes or drop scones.  They are thicker than crepes or normal pancakes, much more like the American version.  
In our house these are a Birthday or Christmas breakfast.  Sometimes a weekend treat or following on from a tradition in my husband's childhood, a post sledging snack!  Hoping to be making these lots over the festive period.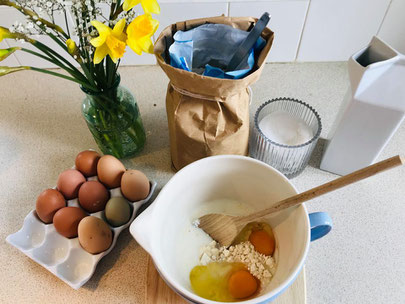 What's in them...
Self raising Flour - 200g 
Sugar - 100g 
2 eggs
Milk
What do I do...
I have to admit I never weigh these out because once you get a feel for how the mixture should be you don't need to.  However, I mix the flour and sugar then whisk in the eggs.  Then I splash in milk until the mixture is the right consistency.  Its hard to describe that.  I like to use quite  a thick batter but you can experiment and see what you prefer.  Start off thicker and you can always add more milk. 
Now, you need to use a hot plate or griddle.  (If you have an amazing bestie called Jane she may buy you a hotplate for Christmas, ours is pretty well traveled it has been on 2 holidays with us already! )  I have never managed to make a good job of these in a pan.  An even heat is the key to that beautiful colour.  Pour out your mixture big or small, wait for bubbles to start forming then flip.  If you have the correct temperature the other side should be lovely golden brown.  It shouldn't take long to cook through the other side so just keep peeking to check the colour until it matches.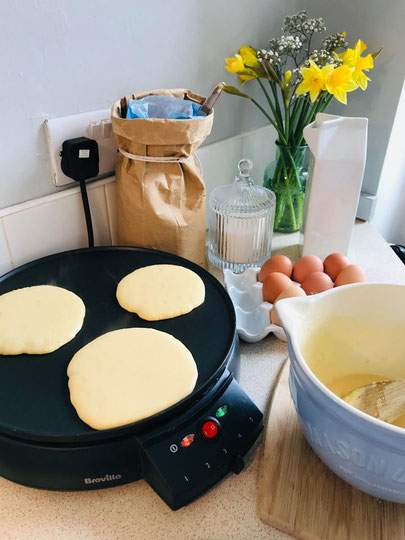 People say to keep these warm in a folded tea towel but mine are always gone before I've made the next one.  
I also make these as a safe version for the dude.  I substitute the egg with an apple, pear or berry fruit pouch add a tsp of baking powder and use oat milk.  These don't have the same sheen on them because of the lack of egg but you should be able to turn them carefully and keep them in tact with a bit of practice.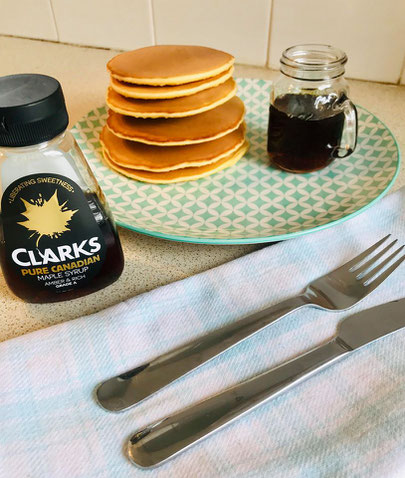 You can mix it up with blueberries, cinnamon, chocolate chips or some lemon zest if you want to get fancy.  
Let me see your photos if you give this a go!   
Here is a video of my son whipping up a batch on pancake day 2018.