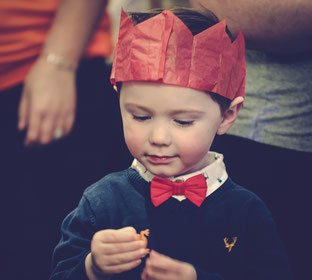 What a week, we went out as an entire family not once but TWICE this weekend and I would actually like the world to congratulate Boris and I on that.
I have to talk a bit about how proud I am of my beautiful girl. Thursday was her School Christmas Show, she was a dancing star along with many of her classmates. The school performed, 'The magical Christmas jigsaw'. As Allissa gets older her awareness, understanding and therefor her anxiety seems to have increased so she requires a lot of preparation ahead of these types of events to allow her to take part and enjoy what is, an exciting part of every school child's experience. We have had good and bad experiences in the past of these types of performances. Some have been ok, one was great and some have been heartbreakingly disastrous with tears, screams and many have ended up with me on stage either removing her or joining in so that she can remain. We were given the song sheet home weeks ago and have been practicing every day. As I sat in the front row waiting for the show to start I already felt emotionally overwhelmed and was holding back tears. Our lovely head and deputy both came and chatted to me while I waited which did calm me but as soon as I was left alone all I could think of was how big the stage was and how small and fragile my wee quine is. When her class's turn came I heard her say, 'mum see' a couple of times and I signed to her that yes I could see her, she smiled, waved and proceeded to perform her song and dance beautifully. I didn't even try to hold back my tears of pride and relief as I watched her. I managed to film her so Daddy could see (I really wish I could share it with you I am so proud but obviously I cant because of the other children) and got a very big smile and wave. This show was one of the best experiences I have had it felt amazing to see our girl up on stage standing tall in her walker smiling and dancing along with her friends. She had a second show on Friday too and reportedly did just as well.
Saturday was a visit into Aberdeen Christmas Market to see Jane at her stall. The car journey was pretty disgusting with arguments over what we listened to, crying, screaming and spitting (standard stuff for us but I expect a bit of fall our from a very exciting school week) but once we got there everyone was delighted to see Jane. We also had a go on the carousel which the kids loved. It was painfully cold though so we headed indoors for a festive hot chocolate/latte/apple juice, this also didn't go that well with the dude complaining and crying over everything and Miss A freaking out every time anyone who was not her father touched or looked at her. She was quite put out to be having to share her Daddy with the rest of the family. Back in the car and off on a Christmas light hunt on the way home.
Sunday was quite a hectic one, despite starting with The dudes Yoga session which as ever he loved. He and I then headed to the shops for our food shop before dashing home to try to persuade Miss A to share her Daddy again and come with us to the Charlie House Christmas party. Eventually we managed and despite being late we all got there! Both Boris and I felt quite traumatised after a difficult morning and car journey with a demanding and emotional Miss A but I was so pleased that she came and even more pleased that she enjoyed herself! She did sit with her dad for most of the party but came and danced with the dude and I for a while and loved seeing Santa. Both kids got amazing gifts which they were thrilled with. No major melt downs, a fun but tiring weekend.
Off home for baths and bed so Daddy and I could watch The Apprentice final!