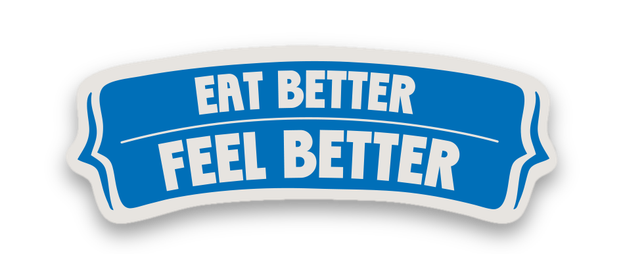 Do you ever lack inspiration when trying to write a meal plan?  Do you ever revert to the same old not so healthy meals because you are so uninspired, don't really have time to think and write lists?  Do you shop on a tight budget? 
Well, have I got the helper for you!
Eat Better Feel Better has a website which helps you plan healthy meals to a budget for your family.  It has recipes, hints and tips on how to deal with fussy eaters, how to cut sugar, make healthy swaps and the most useful FREE meal planner/shopping list maker EVER!  I absolutely love it, you click all the meals you want to make through the week and then you can print out your plan which also creates your shopping list to print out too.  You can search through the recipes and filter by ingredient or by cost per portion which is really useful when you are counting the pennies.  Fandabbiedozie.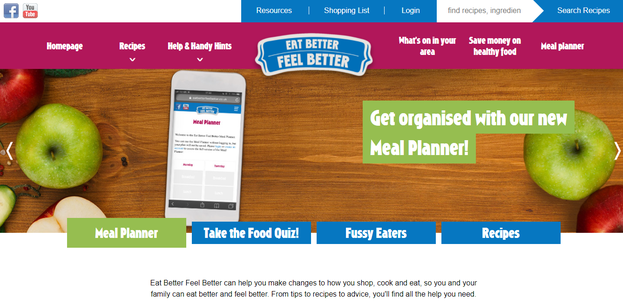 I had a really quick look at the recipes last week, they are all basic home cooking, nice and simple.  Which is exactly what parents need day to day!  I decided to try the meatball recipe because I haven't made meatballs in ages.  They were so easy, tasty and eaten by all 3 of us.  
My tip for meatball making is chuck all the ingredients in a bag, seal and then mash up to combine or let your kids do it.  You still have to roll the meatballs but you don't get as elbow deep in raw meat.  It actually doesn't bother me, however, I always end up trying to referee fights between the kids with my elbows or the phone goes or someone gets stuck or puts something in their ear and I have to wash my meaty hands about 27 times before the meatballs are done!  
The recipe says to use a jar of sauce (I never use jars of sauce but I thought I'll do exactly as I am told) I actually used passata with herbs but I was surprised how tasty it was, I think the meatballs cooking in it helps.
I added cheese to the top and used penne instead of spaghetti because that's what I had.  I don't buy spaghetti anymore, I kept finding it hooked over the TV in the kitchen or hanging from the light shades.  We don't do noodles either.
For the chance to win £100 Asda voucher click the link below and take the quiz before 31st March 2018.